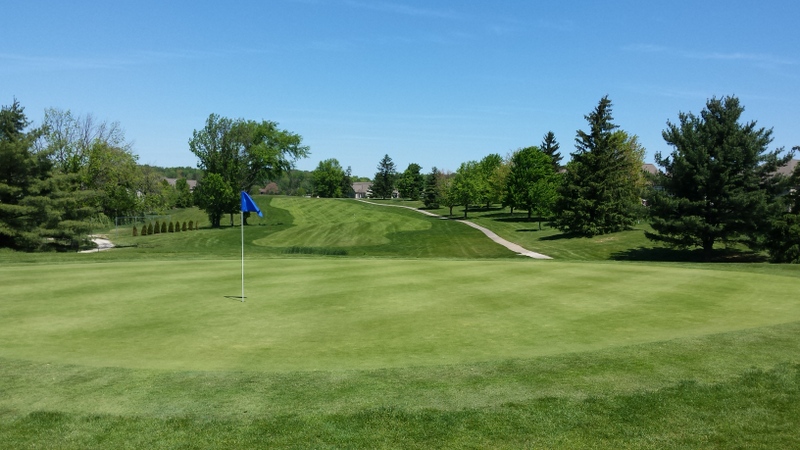 Hole 1 – a difficult opening tee shot as usually into the wind. Out of bounds on both sides but still room for error. An elevated green awaits second shot that slopes back to front. Staying below pin will help on putt. A few balls on the range before and head out will help get you off to a good start on this hole as one of the harder ones at Briarwood.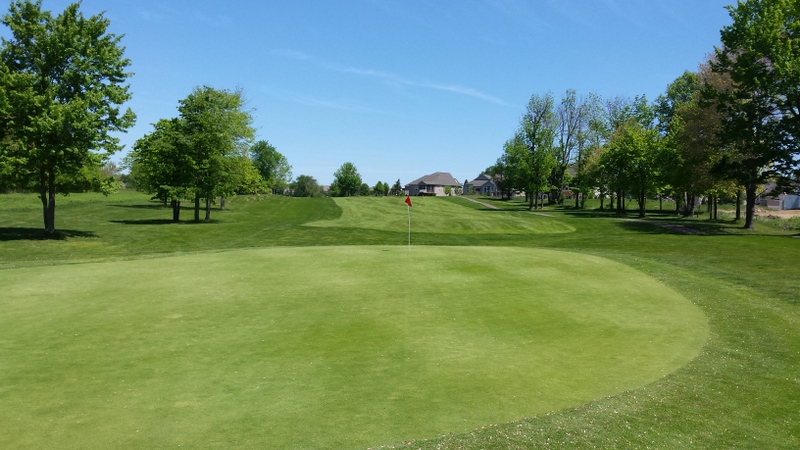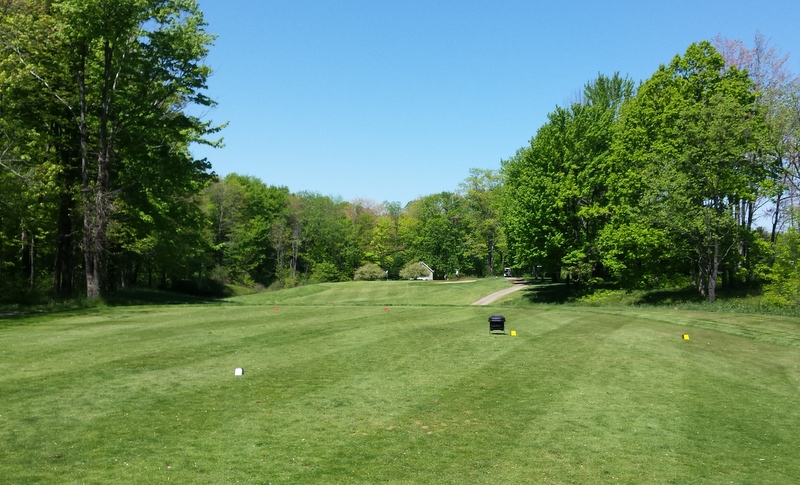 Hole 3 – A medium par 3 here but one of the trickiest greens at Briarwood. A bunker guards the front right of the green with a drop off on left of green. Finding the center of the green and a 2 putt is very good on this hole.

Hole 4 – the signature hole at Briarwood as danger awaits every shot here. A medium length Par 5 but par is a very good score here. The hole is tree lined for most of the hole with 2 small creeks crossing the fairways. Long hitters must know their distance not to hit it in the first one and then going for green in 2 is high risk as another creek is about 15 yards short of the green with trees guarding the right side. On second shot a creek follows the right side of the fairway, which finds a few balls. Laying up to a wedge is smart here. The green also slopes severely from back to front so staying below pin is advisable.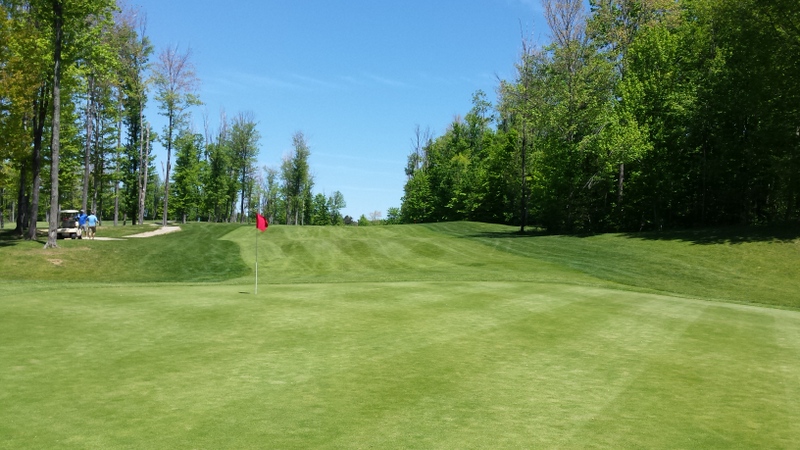 Hole 5 – A drivable Par 4 but few seem to do it. Left side is heavily tree lined and right has sporadic trees but hybrid off tee leaving a wedge will give you a great chance at birdie here. Green slopes front to back, as some spin on the ball will help keep you close to the hole.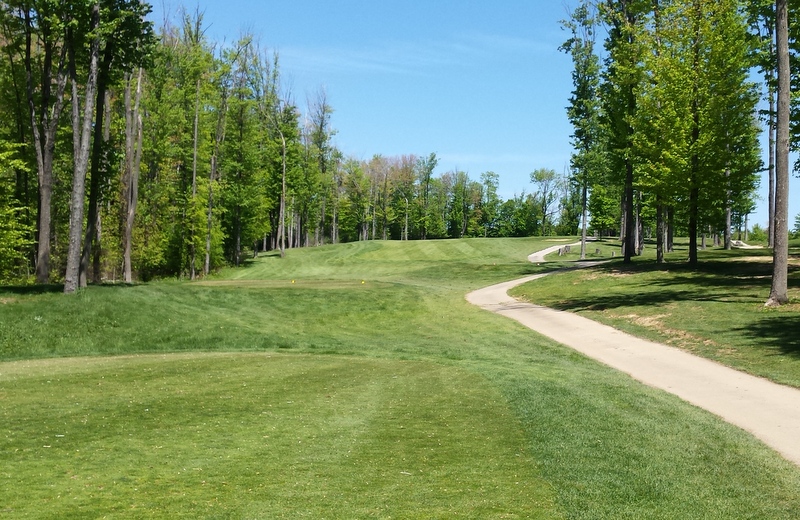 Hole 6 – An uphill dogleg left to right hole. Fairway is a must here as a difficult green that slopes from back to front. Staying under the hole on approach shot gives you a good Birdie chance. Anything above and hold on for Par, can be a very fast putt downhill.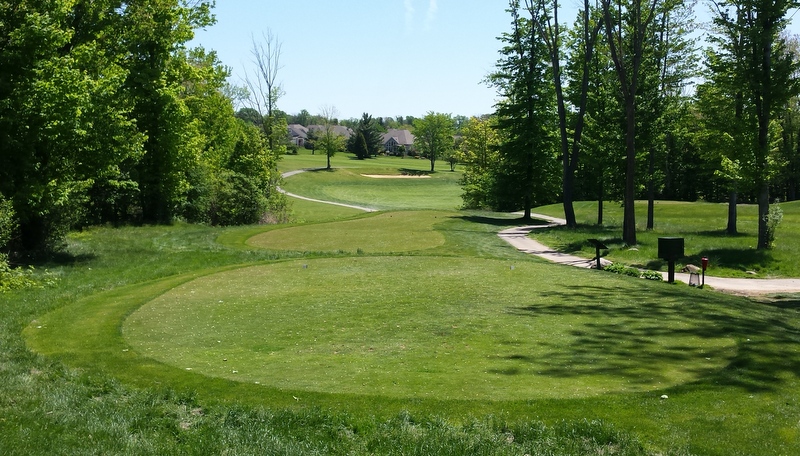 Hole 7 – A short hole with a hard dogleg. An iron to the fairway makes the hole play easy but a driver off tee with a hard left to right may find the green here. Green slopes front to back with a little pace. A hard green to putt.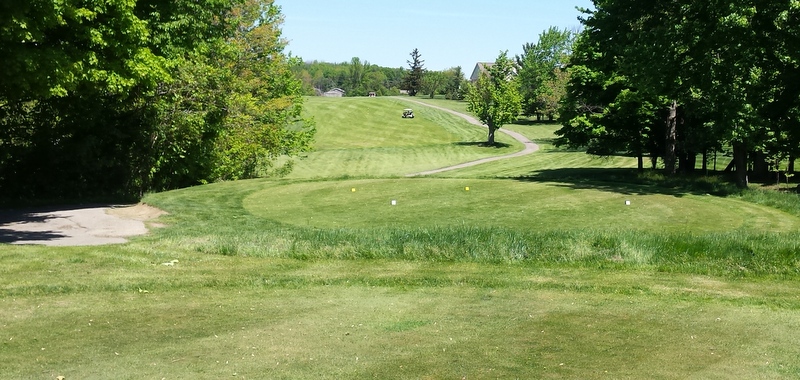 Hole 8 – A slight right to left dogleg hole here. You can step on the driver here finally as first hole with a fairly wide fairway. Bunkers guard a narrow green that is a slightly two tiered green. Can have a tricky putt if on wrong side of the hole.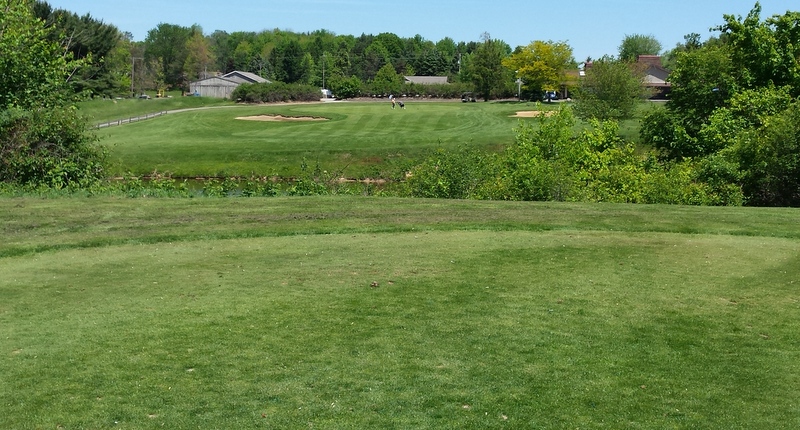 Hole 9 – The most difficult Par 3 here at Briarwood. A long hole for most average golfers and usually plays into or with a left to right wind. A large green awaits your tee shot but green slopes hard back to front. 2 putts is very good here at the 9th.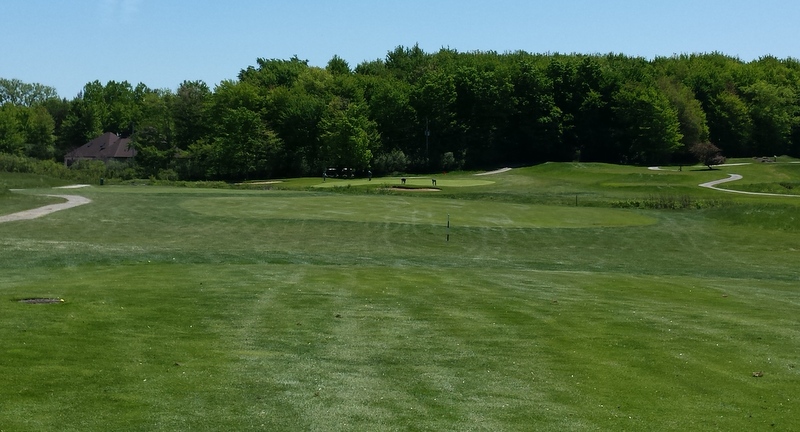 Hole 10 – A short Par 5 slightly downhill. Hole can easily be reached in 2 for longer hitters. Practice range is on left side, which is O.B. So be careful of tee a creek runs in front of the green at an angle so a poorly hit second shot may find this. The largest green on the course is here at the 10th. This is where you can really start to make some birdies at Briarwood.

Hole 11 – A drivable short Par 4 that is out of bounds on left side all the way to the green which makes this a very high risk high reward hole. Knock it on and a chance at an eagle, put it left and a double bogey awaits you. An iron and a wedge to the green will still give you a very good chance at birdie.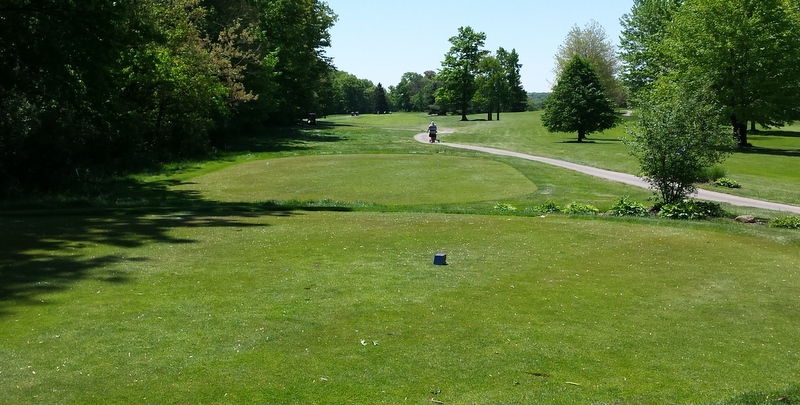 Hole 12 – A long Par 4 with out of bounds along the left side. A big tree guard's right side of fairway which makes a tee shot a little tricky here. The green slopes from right to left, which can leave a tricky putt if on wrong side of hole.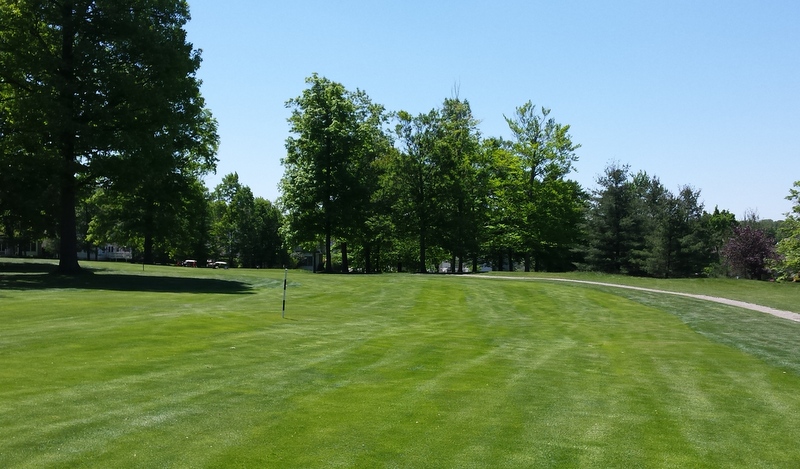 Hole 13 – A short hole but doglegs hard right to left. A very well placed tee shot is a must as a small window to get to this small green. Usually a hybrid or long iron will leave most golfers in the middle of the fairway. If too short off tee or hit long through fairway and will be blocked out by a few large trees. Finding the green in regulation will usually leave you a makeable birdie.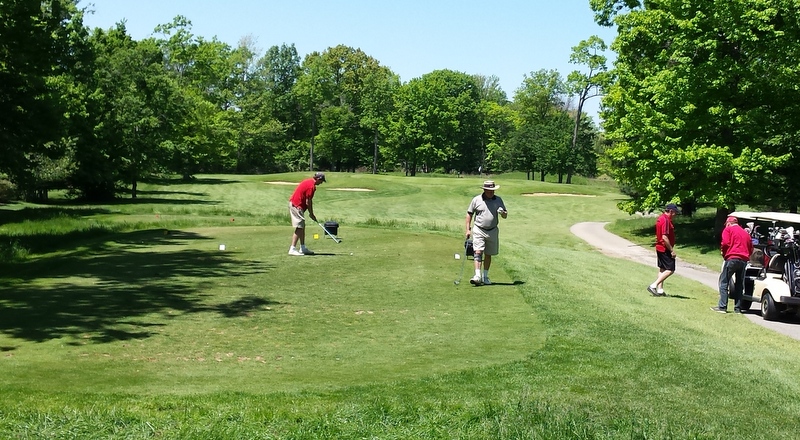 Hole 14 – A medium ranged Par 3. Missing the green and getting up and down is difficult here. Center of green is always good at this hole with a nice 2 putt for par. Miss the green and a bogey usually finds your scorecard.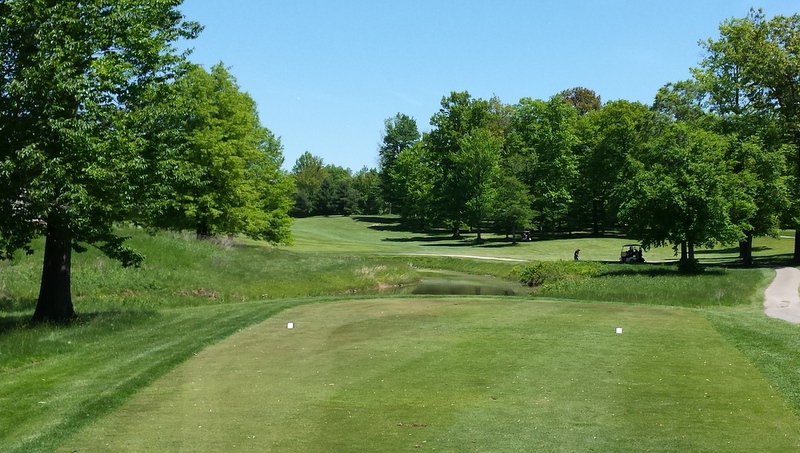 Hole 15 – This hole gives you a very scenic view off the tee as you hit over a small pond with trees on the left and trees on right in distance. A right to left tee shot is favorable here but finding these trees will make par hard to get. If ball finds fairway, long hitters can get home in 2 but hard as a small green sits here at 15, 3 shot hole for most golfers. Green is small so finding it in regulation will give you a makeable birdie putt.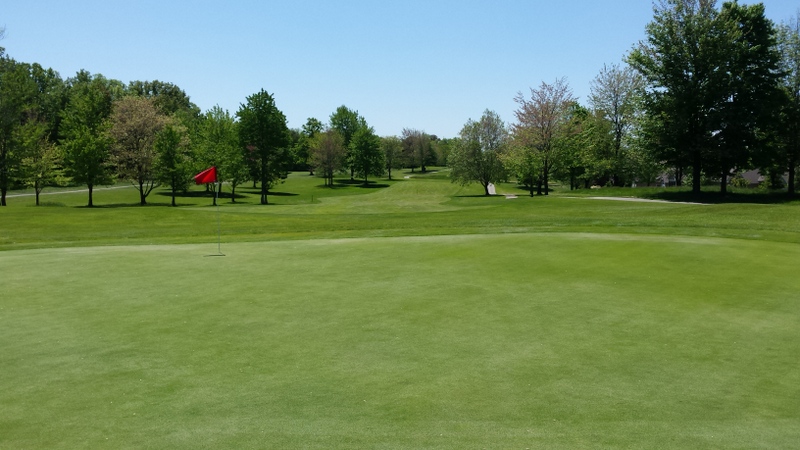 Hole 16 – A short drivable Par 4 here at 16 but hitting in left trees will usually block you out and leave you with a bogey. A 3 wood or hybrid is wise here as will leave you a full wedge into the green. Hitting driver and does not have a lot of depth to it, so distance on second shot is a premium.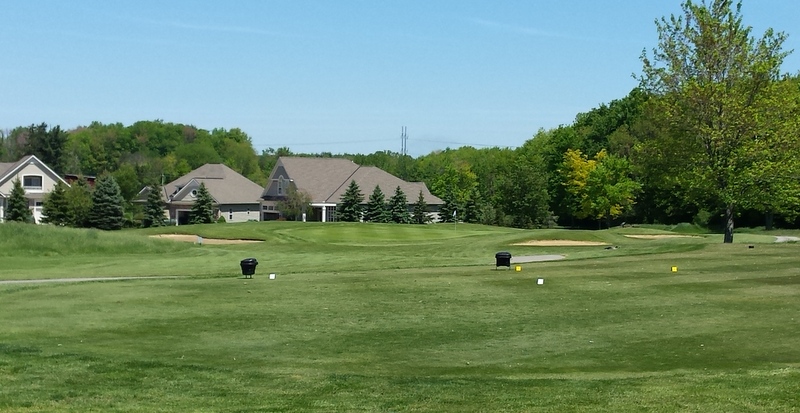 Hole 17 – 17 is a short Par 3 with a false front on green. Center of green will leave you a good Birdie putt. A couple of bunkers guard both sides of the green. Out of bounds is behind the green for an errant tee shot.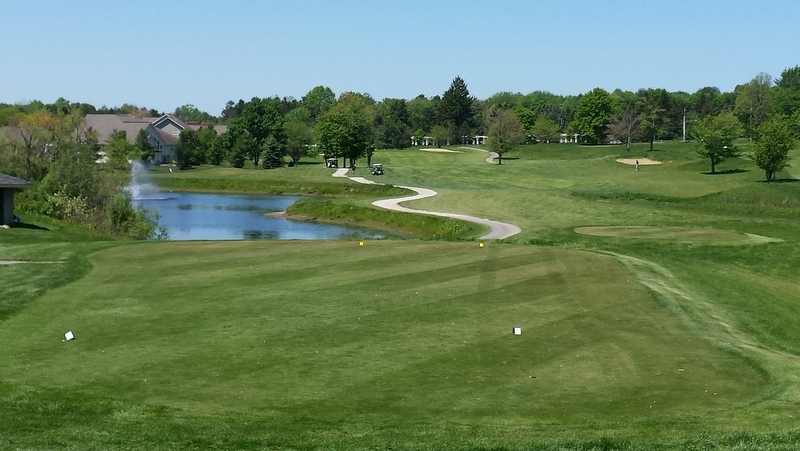 Hole 18 – The finishing hole at Briarwood can be easy or difficult; it all depends on the wind, which usually is into you. Hitting a very good tee shot sets the hole up well. A poor tee shot and Par will be hard to find. The green has bunkers on both sides of a green that slopes back to front. Long hitters will have to avoid the trees at the 100-yard markers as fairway narrows here.