The par 72 championship golf course at Briarwood Golf Club features a rolling terrain, creating a challenging, but fair layout for all levels of golfers.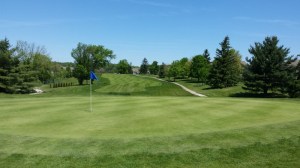 Opened in 1967, Briarwood was host to the "Battle at Briarwood" featuring Jack Nicklaus, Miller Barber and Bobby Cole on June 7, 1971. Mr. Nicklaus came to Briarwood on a hot streak having won the 1970 Open Championship, the 1971 PGA Championship in February and finishing 2nd in the Masters Tournament at Augusta National Golf Club, prior to the exhibition in June. In 1971, Mr. Nicklaus would win 4 more PGA Tour events and set a single-season earnings record of $244,490. Mr. Barber won the 1971 Phoenix Open shooting -23 for the tournament. He also finished T-4th, just 3-shots behind Mr. Nicklaus, in the 1971 PGA Championship. Mr. Cole won the Natal Open and Transvaal Open on the South African tour in 1971.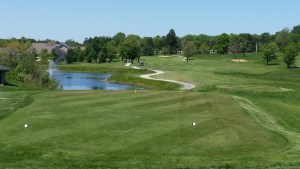 Today, Briarwood Golf Club is known for its enjoyable golf course and fun atmosphere. We pride ourselves on our customer service, which sets us apart from other golf courses in the area. Whether for a 9-hole or 18-hole round, Briarwood Golf Club is centrally located near I-77 and I-71 and just 15 minutes from downtown Cleveland – making it the perfect choice for your next round with your golfing friends and family!